3pm - 4.30pm

Drop off & collections are by appointment only.

1

2 cats
£22

3 cats
£28

4 cats
£30
Only cats from the same household may share a pen.

We have a minimum stay charge of five days during peak times (April-October) three days during off peak (November-March).

A three day non-refundable deposit is payable at the time of booking.

Christmas Day & Boxing Day are charged at double rate.

Single occupancy rate in a double pen £16 per day.
Viewings are welcome by appointment only.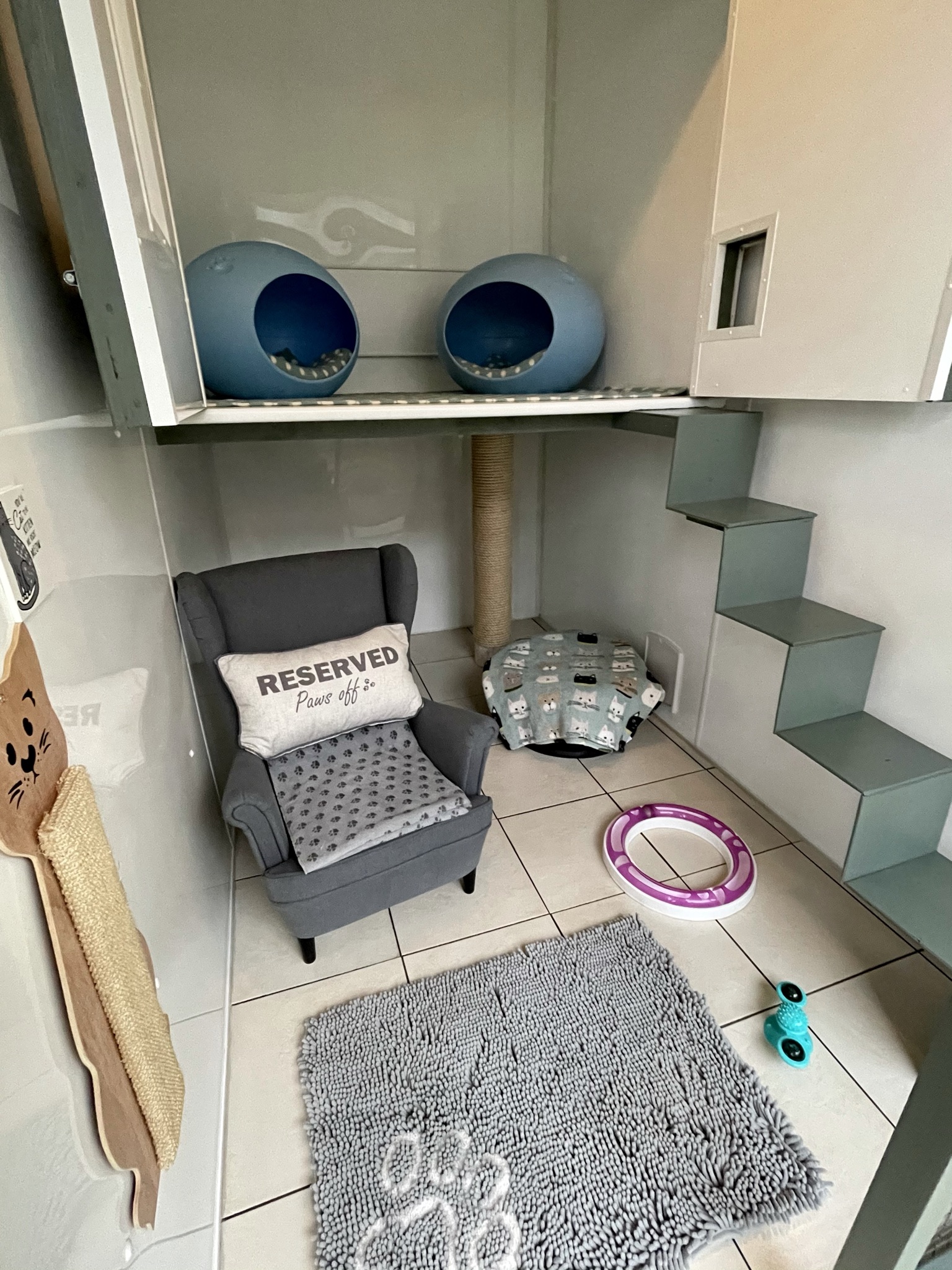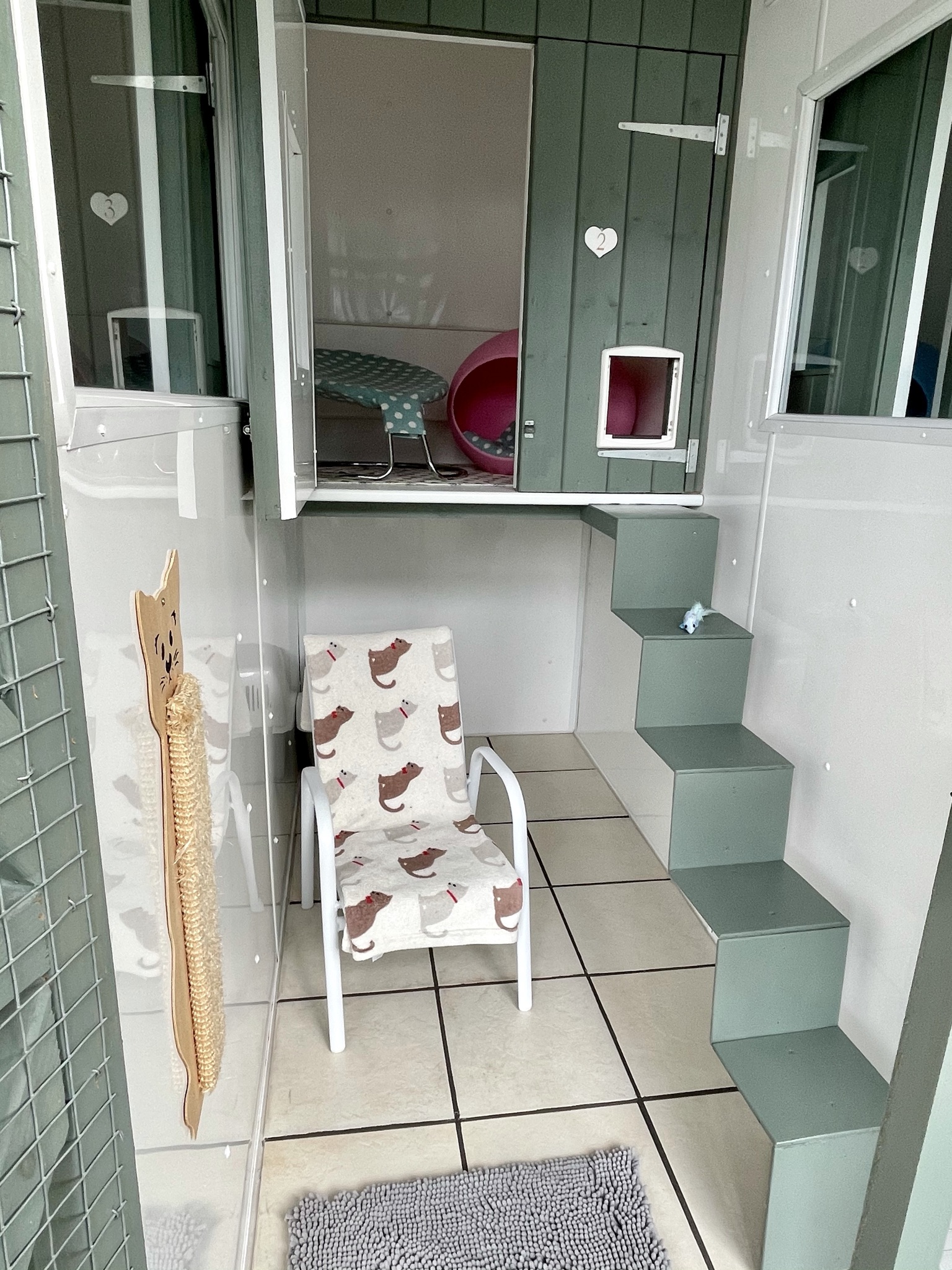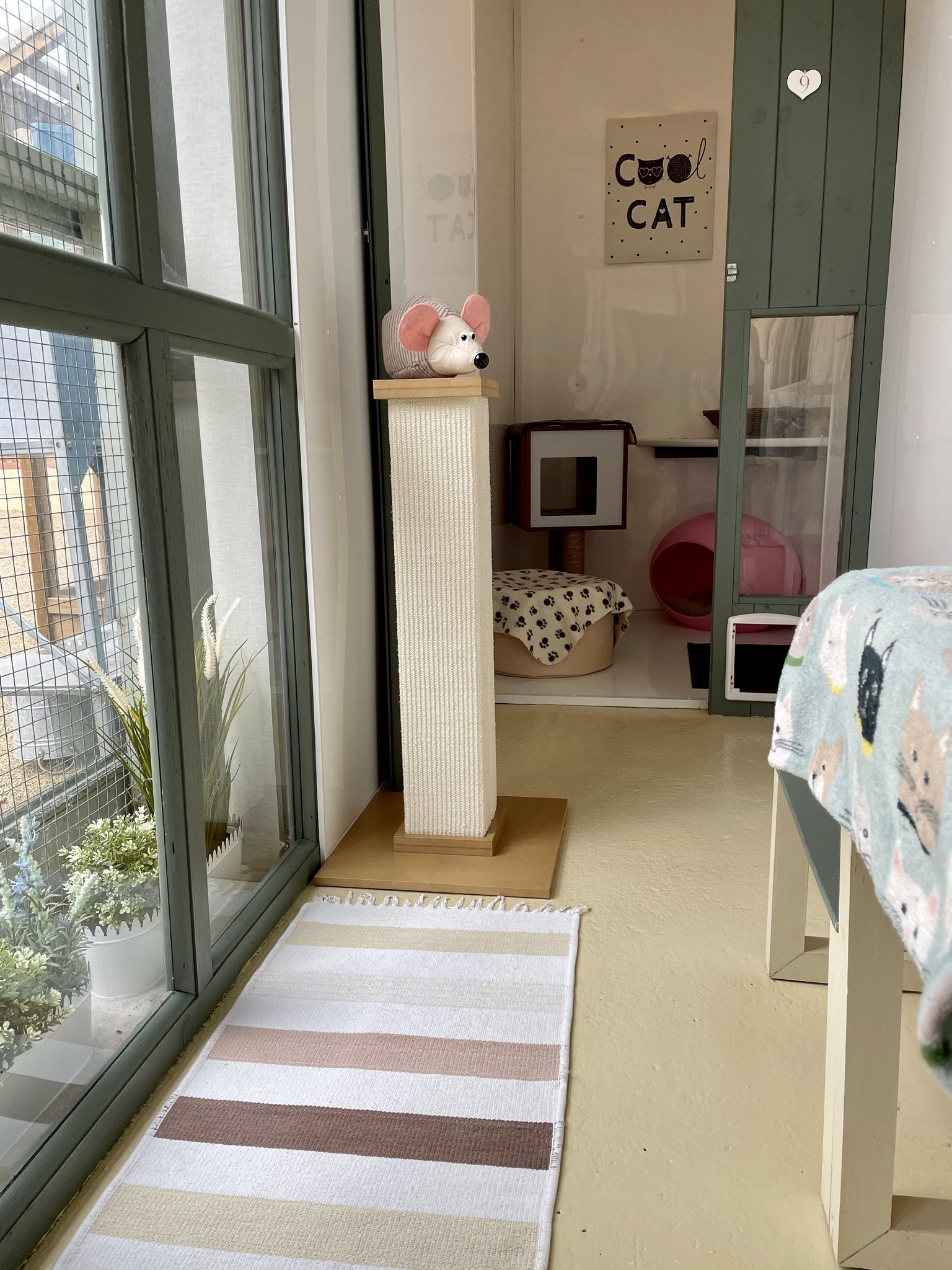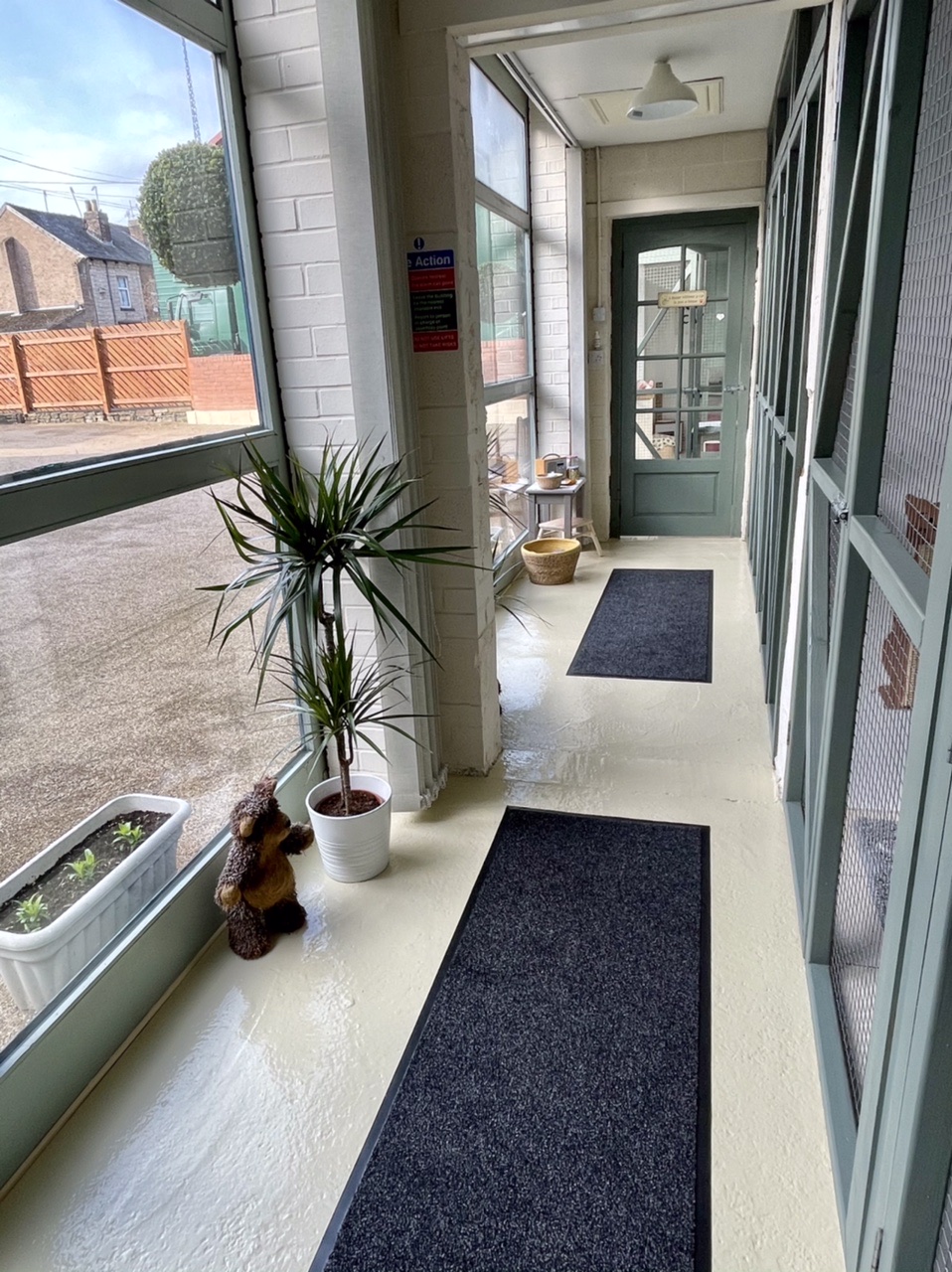 As the cat hotel is run solely by myself I do have to close whilst I take a few short breaks throughout the year, my dates for 2022 are as follows:
4th - 13th November 2022
20th December 2022 - 1st January 2023